English translation at the bottom of the page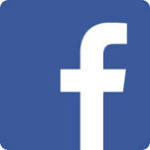 Visit me on Facebook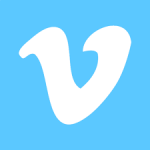 Visit my Vimeo channel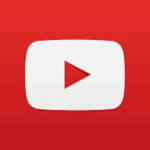 Visit my YouTube Channel
Arnt Mollan
4k Dronefilm/foto – 4k slowmotion – 4k undervannsfilm.
Jeg bor i Ramnes, like ved Tønsberg. Så langt tilbake som jeg kan huske har jeg vært opptatt av dyreliv og fotografering, som har ført meg til min karriere som en naturfilmer. Foruten dokumentar og reklame arbeid, har jeg jobbet frilans, hovedsakelig med undervann- naturfilming og dronefilm/foto de siste årene. Teknisk interessert med sans for utfordringer og detaljer. Tar oppdrag over hele verden. Jobber mye i Davinci Resolve og Photoshop / Lightroom. Skuffene er fulle av gadgets som kan brukes til noe. Pønsker stadig ut nye måter å filme på, og leter etter fenomener som aldri har blitt filmet før.
Filmproduksjon, foto og Web
MollanMedia tar film og fotooppdrag til lands og til vanns, og i lufta med. Lisens fra Norsk Sikkerhetsmyndighet, og Luftfartstilsynet (RPAS lisens)
Redigering, webdesign og produserer CD/DVD for bedrifter og private. Konverterer også video fra bånd til DVD, eller som videofil til MAC eller PC.
Vi jobber med topp moderne utstyr og teknikker for video, foto, bildebehandling og presentasjon.
Vi hjelper deg å nå dine mål, og leverer i tide.
Service, rimelige priser og teknisk ekspertise.
Egen redigering sparer tid.
Vi leverer krystallklare bilder:
4k – 6k stabiliserte opptak fra droner, fly eller fullsize helikopter. Lisens RPAS 0100.
4k – 6k Natur
4k – 6k undervannsfilm og foto
4k – 8k Time-lapse
Til:
TV og Kino
Reise- og turistmål
Produktreklame
Opplæring
Bruksanvisning
Vi har stort bibeliotek av musikk, og/eller vi kan komponere musikk
spesiellt til ditt prosjekt.
Vi har stor filmbase med norsk natur, og tilgang til stort bildemateriell gjennom medlemsskap i Norsk Naturfilmforening.

Arnt Mollan
4k Drone Video /Photo – 4k slowmotion – 4k UnderWater Video.
I live in Ramnes, near Tønsberg in the south of Norway. As far back as I can remember I have been obsessed with wildlife and photography, which has led me to my career as a wildlife cameraman. Besides documentary and advertising work, I have been working freelance, mainly with wildlife filming, for the past years. Technically interested with a taste for challenges and details. Taking missions across the world. Good knowledge of, among others, Davinci Resolve, Photoshop, Lightroom. Drawers are full of gadgets that can be used for anything. Contrive constantly for new ways to film, and looking for things that have never been filmed before.
Filmproduction, Photography og Web
Mollan Media, assignments for every occasion.
Licensed by the Norwegian Security Authority and the Civil Aviation Authority (RPAS license) for areal photo and video.
I work with state of the art 4k and 6k equipment.
I can help you achieve your goals and deliver on time.
Service , reasonable prices and technical expertise.
We deliver crystal clear images:
4k – 6k Aerials from Drones, fullsize Aeroplane or Helicopter. Lisence RPAS 0100.
4k – 6k Wildlife
4k – 6k Nature
4k – 6k Slowmotion
4k – 8k Time- Lapse
Underwater photography and 4k – 6k underwater video.
For:
Broadcast
Travel / Tourist destination
Training
Instruction
Advertising
We have a wide library of music , and / or we can compose music
especially for your project
We have a big archive of Norwegian Nature and Wildlife, and access even more through membership in the Norwegian Wildlife Film Society.