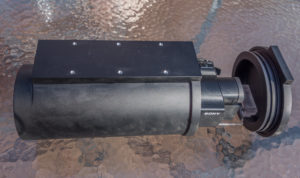 Just got an underwater housing for industrial work back from CNC and anodizing.
The housing is made from a 6061 aluminium block. Clean surface, no knobs.
This housing is made for remote control of the camera, in the sea, rivers or lakes. Or any tough work.
Space inside the housing for BEC for power, and plugs for HDMI and LANC.